This is Tsar, a very special commissioned memorial beaded skull art piece. Many of my artworks are trophy skulls and I love that experience and their stories but this is about a life to be remembered and much loved.
He left his family and friends young and without warning. This type of commemorative artwork may not be for everyone. But I respect that we all grieve our loses and choose different ways to memorialize our loved ones, human and otherwise. And, once I heard his life's story and learned about his sweet personality, I knew this was something I had to do.
The Design and Beading Process
I did not use clay on Tzar because, for one he was so little and delicate. But mostly because I wanted to keep him in as natural a state as possible. I also did not paint him for the same reason. It was straight to beading.
The biggest challenge was how tiny he is. I used the tiniest beads possible in order to not overwhelm his size. Itsy bitsy beads take a while to apply but the ability to hold him in my hand as I worked with him was a delight!
Determining the central design on such a small canvas was also a challenge. Going from the size of skulls I normally bead to this size was like painting a portrait on a postage stamp. I had to toss several ideas when they just didn't suit his size and shape.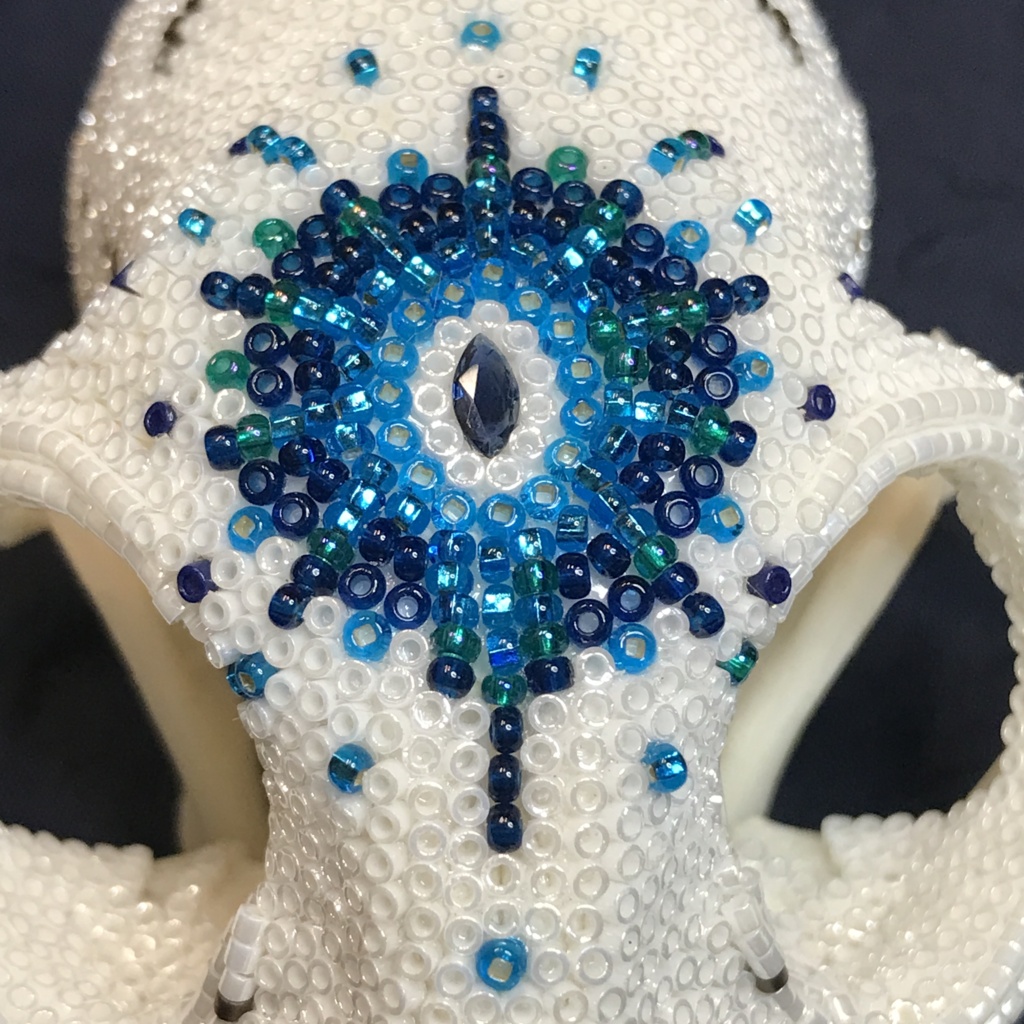 The majority of the beads are white, as Tzar was with a bit of brown and gray representing his markings and an amber Swarovski flatback crystal denoting a predominant one. His eyes were the prettiest shades of blue so his friend asked for that to be central in the design. The sapphire at the center is a symbol of royalty and given his name that in itself seemed very appropriate. However, this gem is also said to bring peace of mind and joy. Perhaps it will bring those things to his friend when she holds him.
An Honored Experience
I am honored to have had this experience and I will not forgot it. It was the second time I found it strangely difficult to part with one of my beaded skull art pieces. The first time was also a memorial piece and a very special honor. Thank you Tzar and friend for trusting me with this.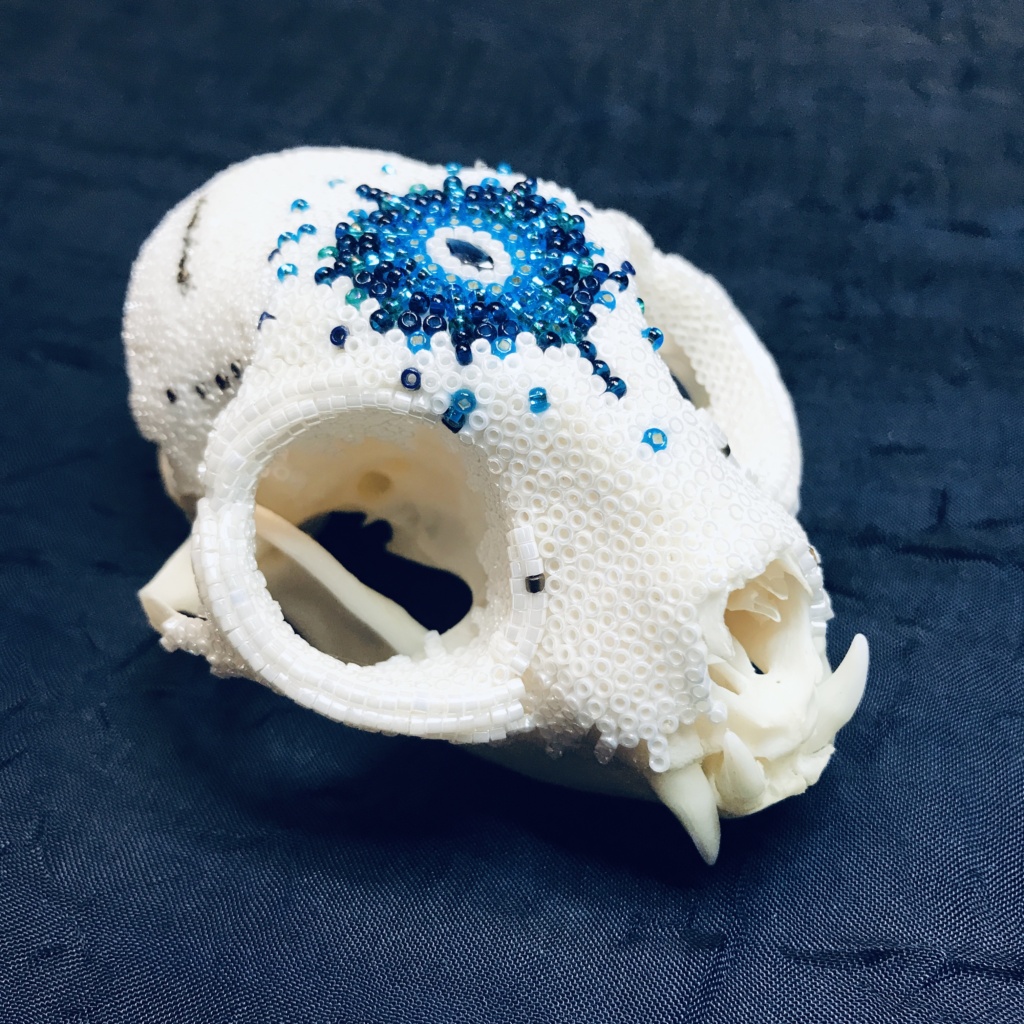 If you have your own treasured animal skull, European, or shield mount, whatever the species, Leesa can craft it into a treasured one-of-a-kind artwork centerpiece for you. Contact her at Leesa@UntamedElegance.net or 616.422.2342.