Discover the Art of Beaded Animal Skulls
From wildlife art and rustic chic décor to eclectic interior designs and classy traditional charm, Leesa's elegant beaded animal skull art will fit perfectly with your style. And, for those who hunt, it is a refined alternative to traditional taxidermy. Each animal skull, whichever the species, is unique. Each piece she makes is…
How Does Leesa Do It? About Leesa and the Skull Art Beading Process
Leesa has beaded skulls of species from Canadian Black Bear to African Steenbok. However, living in Michigan, her primary subjects have been Whitetail Deer. Find out more about Leesa and how she takes a rough skull and brings it new life.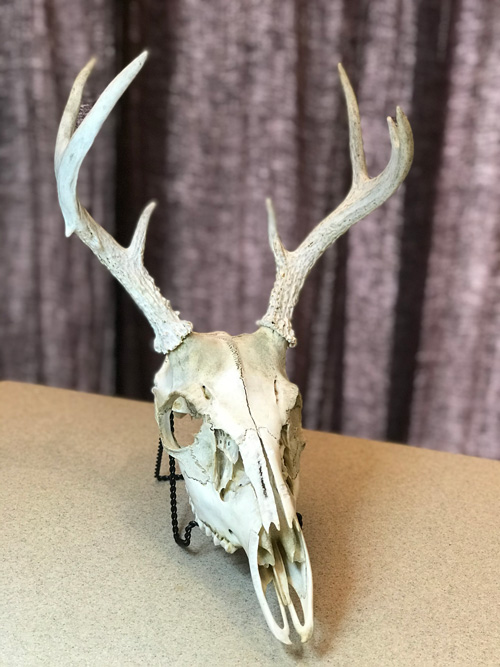 This is not a large whitetail buck. However, he is a VERY important one. Not to just one person but to an entire family. And the most important beaded skull art piece I have ever had the privilege of creating. This project is in memory of Devon Kurzhals.
Got Questions?
Contact Leesa at Untamed Elegance to purchase any of her available original beaded skull artwork. You may also commission a custom piece such as a skull, shield or European mount of your own.